Top 10 Things That You Must Ensure Before Taking a Long Road Trip
The holiday season is almost here and already most of you must have decided the places that you want to explore with your friends and loved ones. Although the flight ticket rates are cheaper these days, the experience of taking a long road trip is different. No doubt air travel will save your time but if you wish to experience memorable moments with your friends or family and can spend some time driving then it is not expensive and you will capture a lot of moments while travelling.
The fun of watching the country side, taking breaks on the roadside, enjoying meals at the roadside restaurants, etc. is very interesting and exciting. Taking a long road trip teaches a lot about you, about the places, people and much more. So, if you are planning to take a long road trip then here is a piece of advice and few things that you should ensure so that the journey is smooth and enjoying.
Checklist for taking a long road trip
Car Bulbs and Electronic Systems
Whether you are starting your trip in the morning or night, the first thing that you need to check are the car lights and electronic systems. Check whether the head lamps, side lights, break lights, parking lights and interior lights are working perfectly. The power windows, steering, electronic player, side windows, etc. should also be checked so that there is no issues while the journey.
Car Windows and Wipers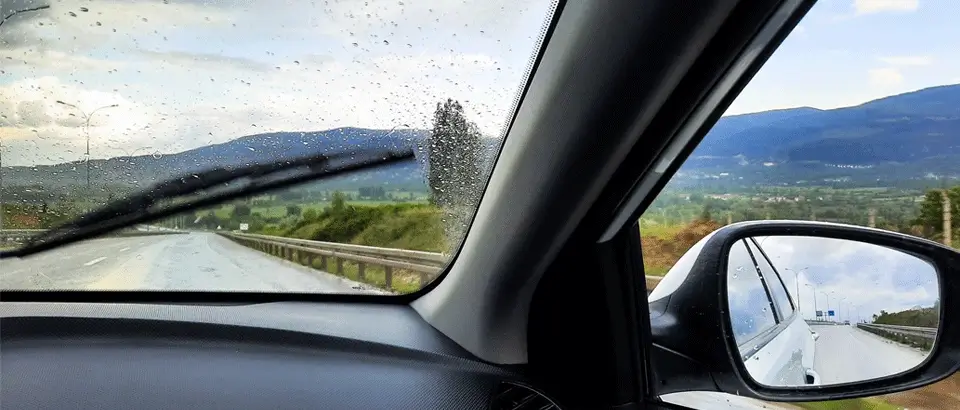 Although the season is not such that you may not need the wipers but it is important that they are working fine. In any condition the wipers should be smooth and functional so in case of showers you can drive smoothly. Windows, doors and speaker sockets should be also marked as check.
Car Tyres and Wheels
The one thing that comes in direct contact with the road is your car tyre. It is very important that the car tyres are properly checked, air pressure is maintained and spare wheel is loaded. If you feel that the car tyres need replacement or wheels need proper maintenance then immediately contact professional car tyre and wheels service centre. Car tyres and wheels take lot of pressure during the long trips so do not leave them unchecked.
Car Breaks and Fluid Levels
Even if you are an expert driver, it is not necessary the other drivers are experts too. If the car breaks are loose or the fluid level is less then get it refilled. The breaks should not be stiff nor loose. Proper alignment is needed so that it is easier to control the speed. Be double sure and check if there is any kind of vibrations, noise, etc. while using the breaks.
Car Suspensions and Shock Absorbers
If you don't want to have a bumpy ride then you should get the car suspensions and shock absorbers checked on regular basis. If the height of the car is slightly tilted on any of the sides or if the car is rolling towards any corner while riding then you need immediate suspension check-up. The ride quality significantly improves if the worn out suspension is replaced.
Car Battery Check-up
The most overlooked part of the car is the battery which is actually the most important component to start the engine. Almost all the car batteries have limited life of 3-5 years depending on the regular maintenance and driving style.
If you feel that you are experiencing starting problem, cranking sound, green fluid oozing out of the battery or the car battery is slightly swollen then you need to get the battery immediate checked and replaced. Good quality car batteries are recommended so it comes with latest technology and long life. Choose professional car battery service centres and use only branded car batteries.
Car Filters and Fluids
The efficiency of the car increases with the oil, air and fluid filters in place. You don't have to worry about driving through dusty or polluted areas as the filters will keep you and your team safe. There are different types of oils, fluids and polish which need to be checked and cleaned to ensure that they are refilled to the recommended levels.
Car Cooling Systems
The most common problem faced by most of the long trip drivers is the car engine heating problems. There are different reasons why the car engine starts heating like long run without breaks, engine heating, cooling fan, engine oil or the car belt. It is always recommended to ensure that the cooling system, especially the cooling fan, belt and radiator is properly working. The water in the radiator is properly filled to the recommended level.
Car Body, Panels and Maintenance Accessories
Taking a long road trip is exciting and adventurous but at the same it is important that you have the right equipments and accessories so for maintenance and repairing. Ensure you have the car maintenance kit in the trunk, panels are properly washed and body is cleaned. Load your iPod with your favourite songs and change as per the climate, mood, etc. Keep toys, DVD player with screen or entertaining items if you are driving with kids.
Car Documents, Insurance and other Papers

It is always recommended to carry the car documents, insurance copy and other documents like battery warranty card, service book, car manuals, etc. in place. These documents come handy whenever you are going through a rough ride on other country/city. Explore the emergency numbers in other country or city where you are travelling to.
Now that you have all the important tips to take a smooth and safe road trip, enjoy your moments to the fullest. Click as many pictures as you can and create lifetime moments with your loved ones.
If you need assistance to check your car battery and car tyre, give Swift Battery Specialist a call at +65 8858 9959 to make an appointment now!